Fundraising
Fundraising is optional for Recreational Skating Programs (PreCanSkate, CanSkate)
STARSkaters have an annual fundraising requirement.
---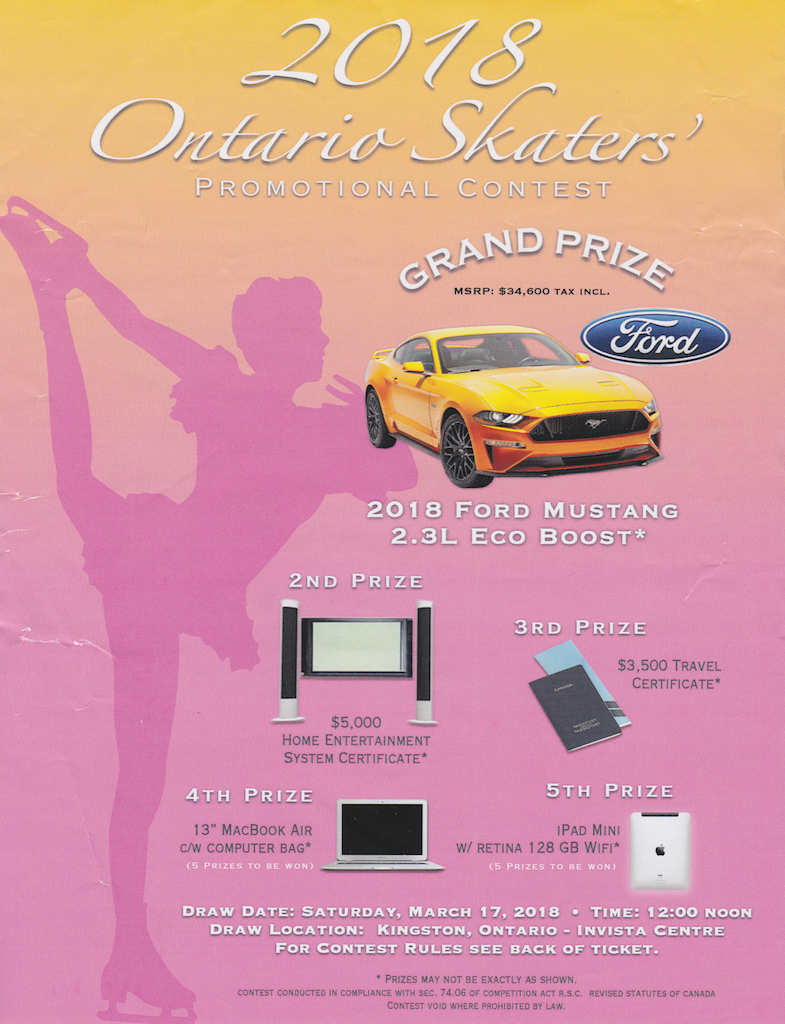 Ontario Skaters' Promotional Contest
This raffle provides an opportunity for skaters and clubs throughout the province of Ontario to fundraise and create public awareness of the sport of figure skating.
There are 20 tickets per book. Tickets sell for $2.00 each ($40/book). StarSkaters will be credited 50% of their sales towards their fundraising requirement.
The random draw from eligible entries will take place at the Ontario STARSkate Championships held in Kingston March 17, 2018.
1 - First Prize: 2018 Ford Mustang
1 - Second Prize: Home Entertainment System
1 - Third Prize: $3500 Travel Certificate
5 - Fourth Prizes: 5 prizes of Apple MacBook Air 13" with computer bag
5 - Fifth Prizes: 5 prizes of Apple iPad Mini with Retina 128GB WiFi
Promotional Contest void where prohibited.